Dax Rush Photo Gallery
This page is dedicated to the other Dax Rush owners, builders and drivers who I have had the pleasure of meeting (in person or via email).
If you would like your picture on this page, please email it to me (duncan at duncan-hurst.co.uk). Similarly, if you want off this page, let me know!
If I don't know your name, or your surname, apologies. Please tell me and set the record straight.
This is Steve and his Cosworth Rush at Stoneleigh 2000: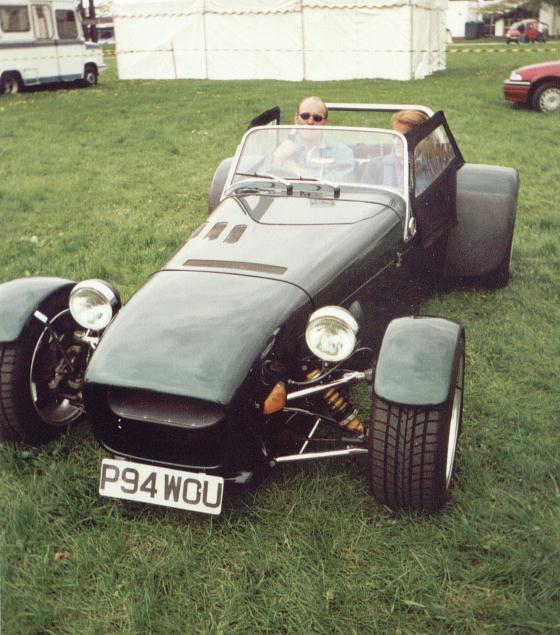 Neil Taylor and his fine V8: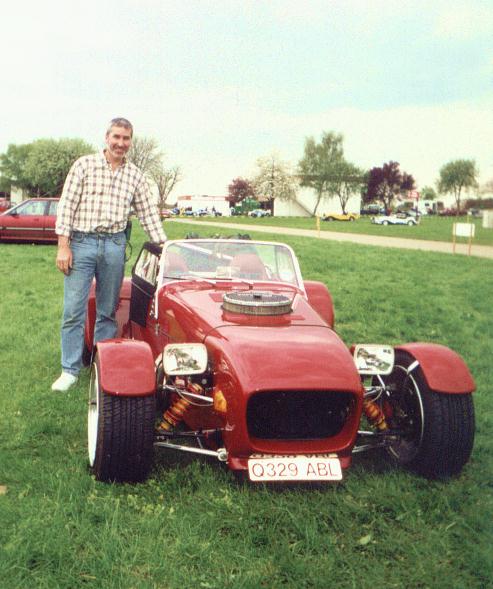 Bill Rayner and his black V8, before SVA: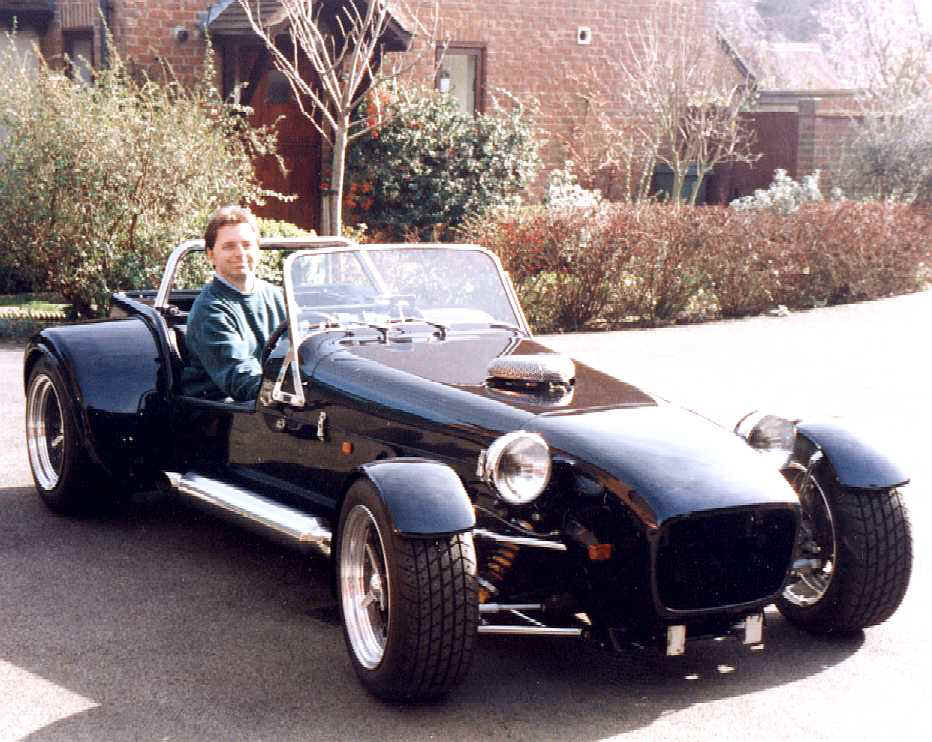 ... and posing at Stoneleigh 2000: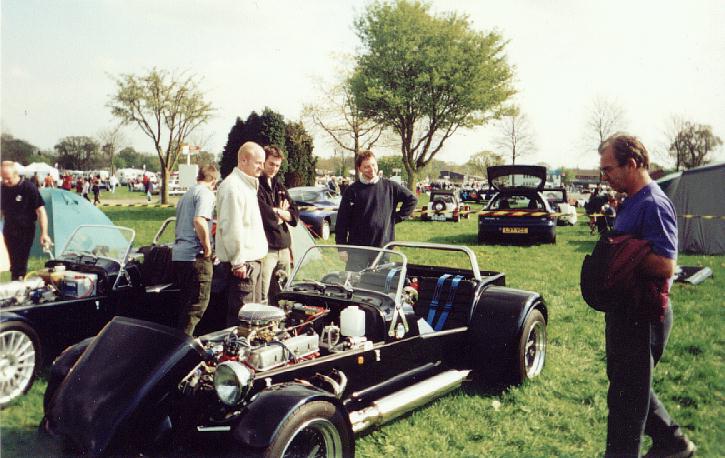 Rick Clapham's Oxford blue De Dion V8:
Ashley Trowe's Oxford Blue 3.5 V8 EFI under construction. See his webpage for more pictures: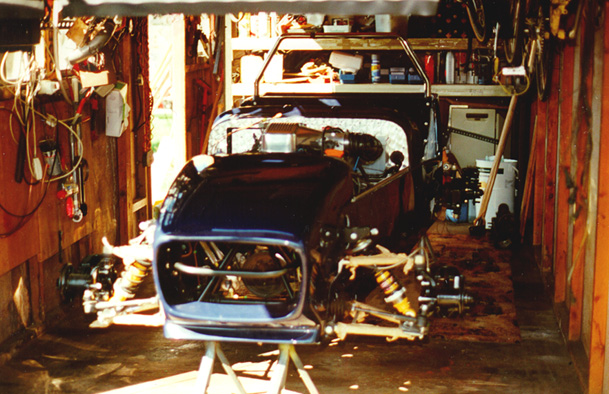 Martin White's fearsome 380bhp Cosworth Quadra: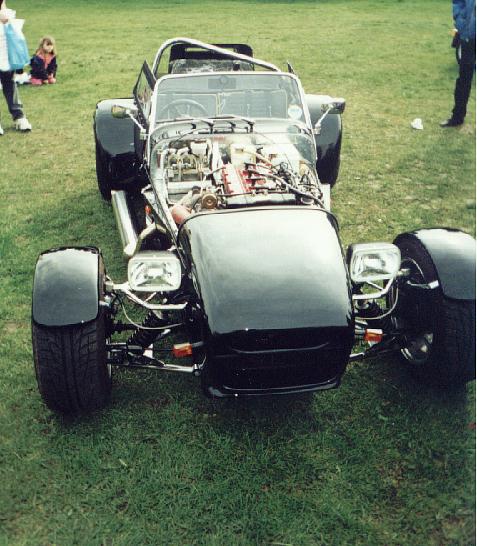 Stephan Lenior from Holland is building an Alfa V6-powered Rush. See his website for more: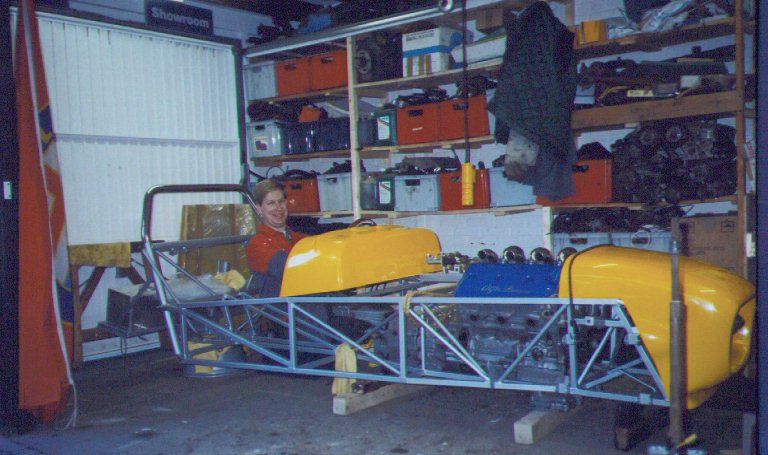 Here's the latest picture of Stephan's Rush, now on the road: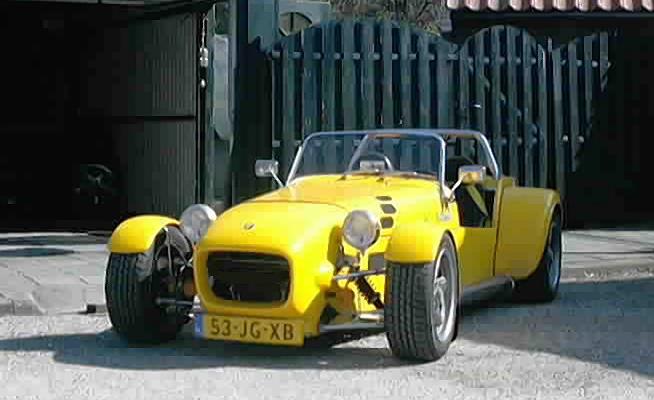 Bert Van Den Brink's Rush. Bert says "Revolution 'Classic' rims: 8J 225 on rear, 7J 205 on front. 620 kg, 2000OHC, twin Weber 40 DCOE, 130pk (measured during test). For the exhaust, I ordered a heat shield from VM. Exhaust was custom made for 145 pounds". Sounds like a bit of a bargain there, Bert!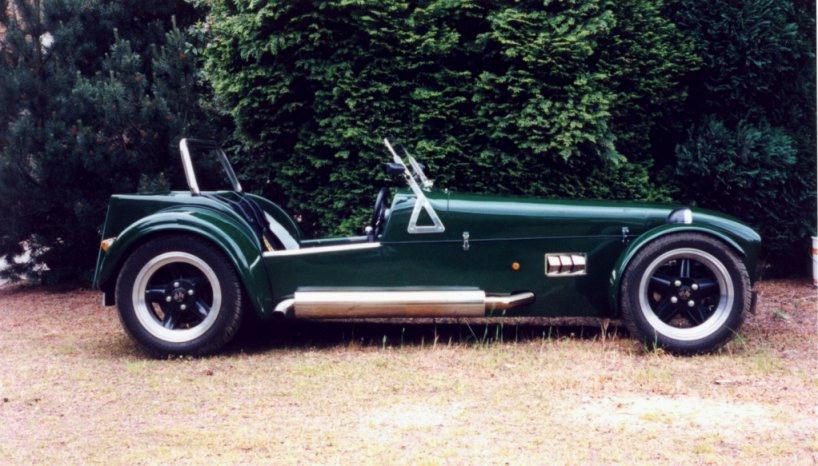 Dan Bristow is building a blue Pinto-powered IRS Rush:
Craig Wilkinson's wonderful V8 Rush won the Best Roadster Trophy at the August 2000 Summer Rendezvous show at Hickstead Park, judged by Which Kit & Kitcar Int. magazine. Says Craig, "Needless to say I was very chuffed". Well done! This car is now owned by Brent Dransfield, who is spending some time modifying the fuel system and plugging a few leaks from the engine.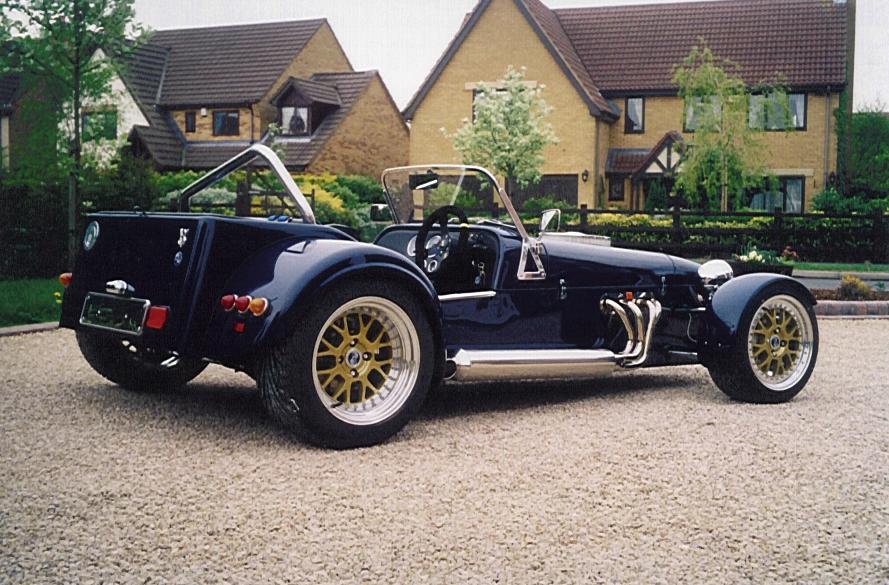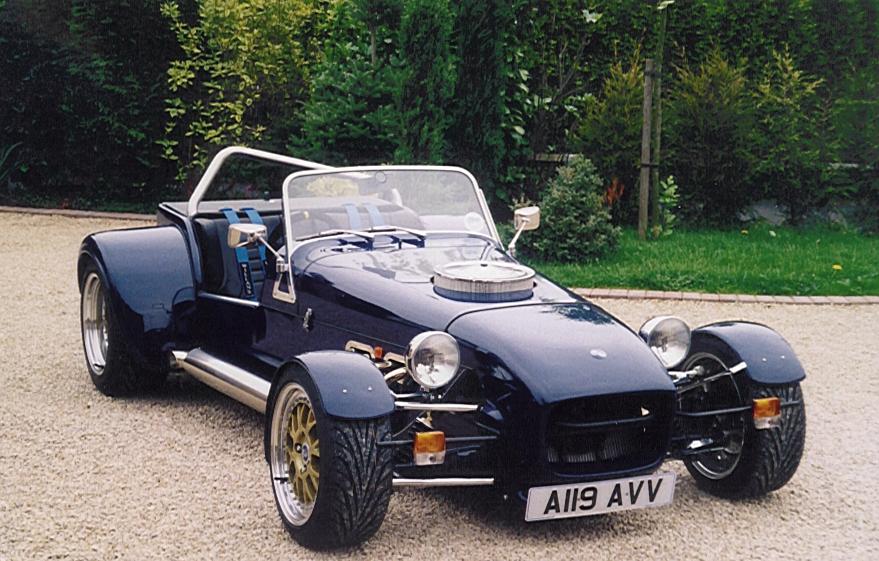 Hans Smits' V8 Rush. Hans says "The pictures shows me and my daugther in the FunCar 2000 Acceleration Sprint competition at the Autotron in October of this year. It took us 6.4 seconds to cover the 150 meters from a standing start, which was sufficient to win!"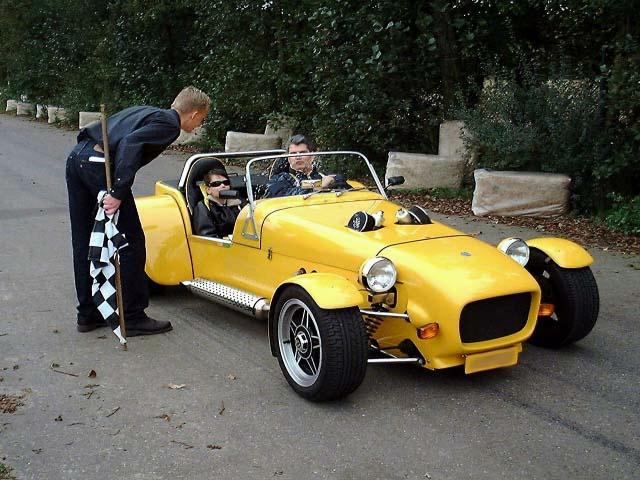 Freddy Kamperman from Holland has built a V6 Rush using the 2.4L Ford engine. This picture is of his very first drive after registration! Take a look at Freddy's webpage at http://www.daxrush.myweb.nl. It's currently only in Dutch but Freddy promises English as well, "soon".