Winter 2002 tidy-up. The air filter, top hose and thermostat housing removed. Note the kit car builder's indispensible ally - the mug of tea. Compare this pic with the one here: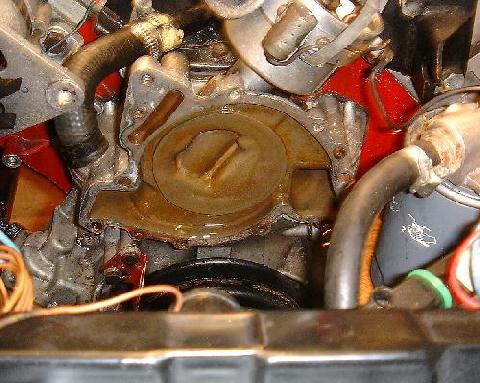 When removed, the old water pump displays signs of a leak from its gland weep hole: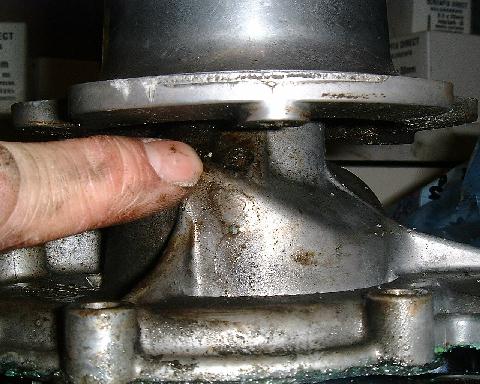 The spark plugs were a nice grey/brown colour, indicating that the carb mixture is running just right. Note the rocker cover "before" state: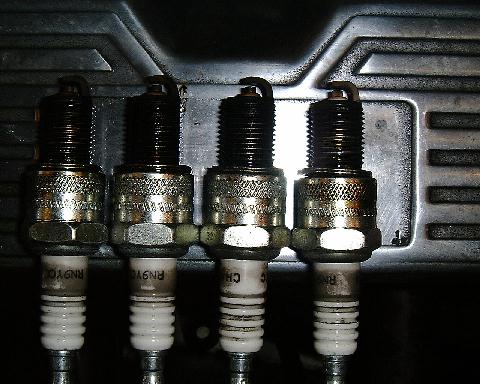 New brake master cylinder being sprayed shiny silver: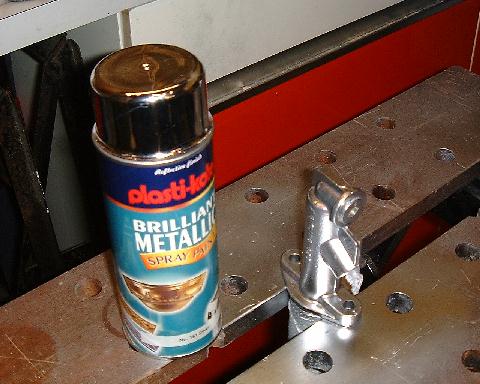 Draped like a surgical operation, Jadzia's rear brake master cylinder gets a spray in situ: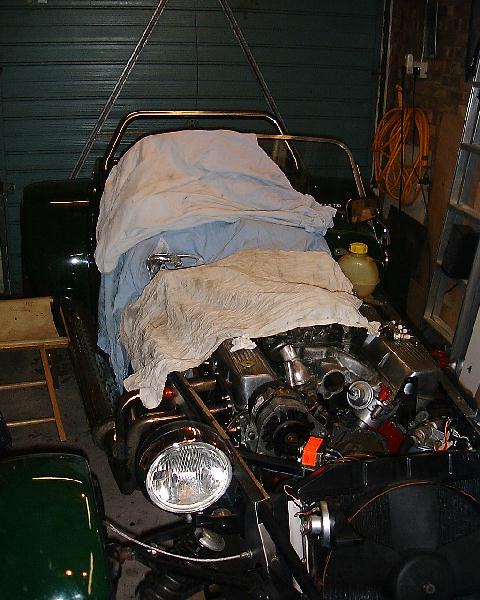 Rear master cylinder being sprayed: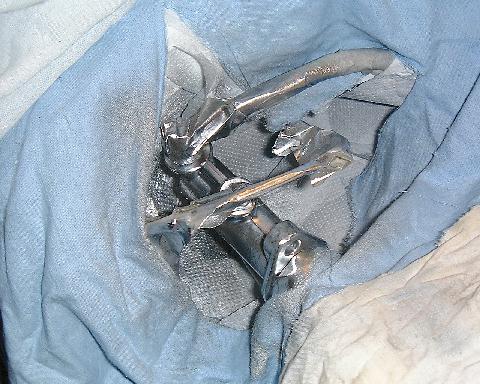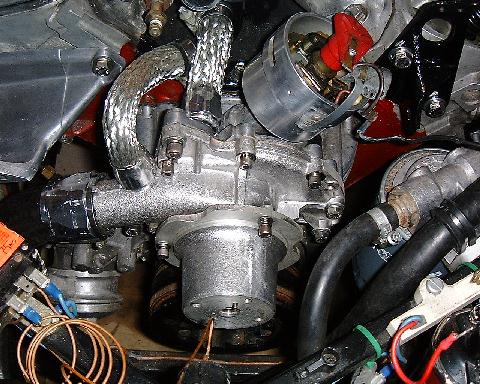 The front suspension bits were going rusty on the surface: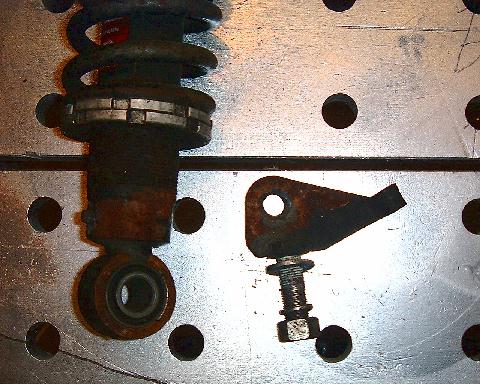 Especially the shock absorber: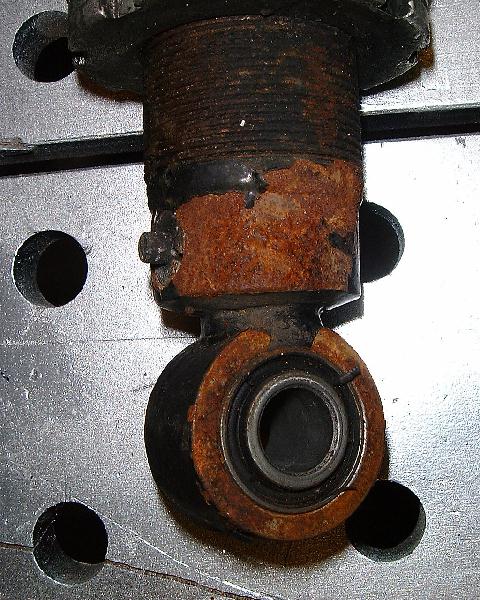 The front suspension, partly dismantled: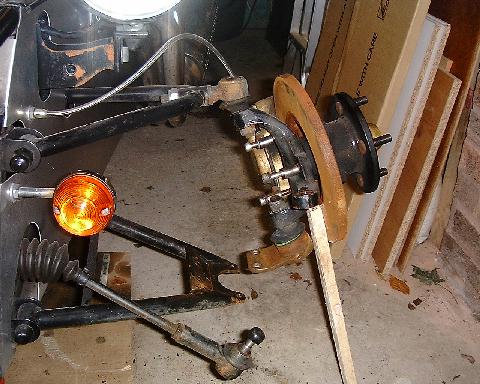 Plastic overbraiding covers the visible wiring: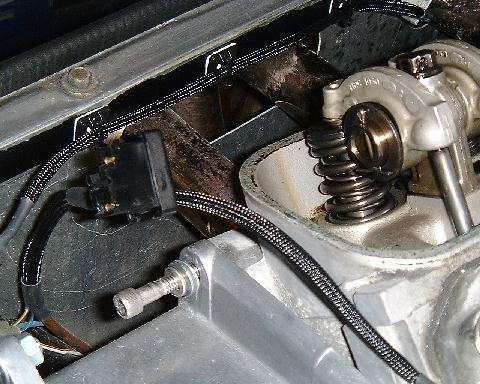 The pedal box reassembled with new cylinder:
The rusty shock absorber after derusting and painting: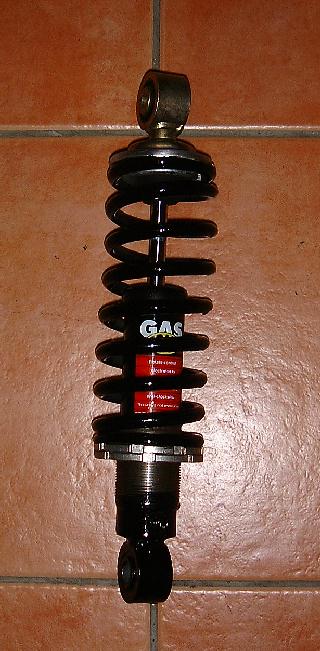 Cutting the carpet for the tunnel access hatch: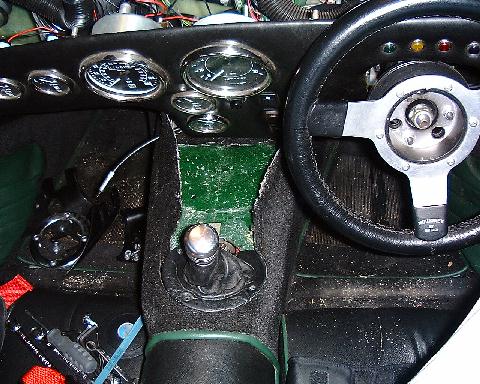 Two slots allow a flap to be lifted: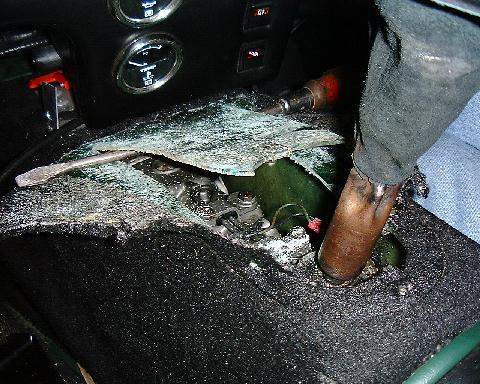 The upper gearlever extension housing bolts revealed:
Tightening the bolts, which were pretty tight anyway :-( :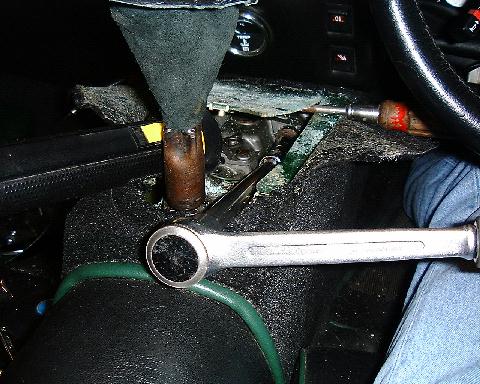 A polished and painted rocker cover with braided breather hose: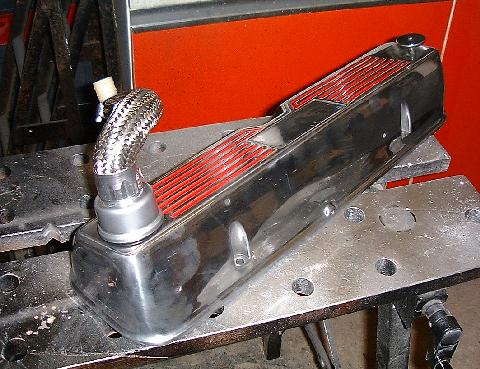 Details of engine front with lots of nice new clean and shiny bits: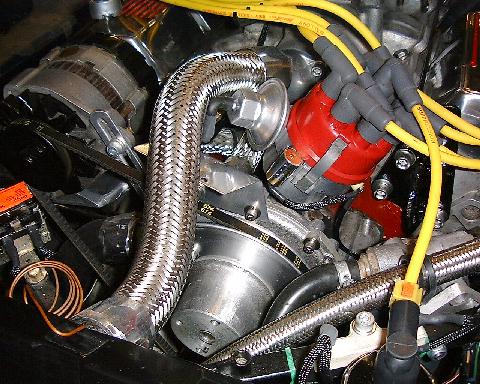 Shot of reassembled engine bay: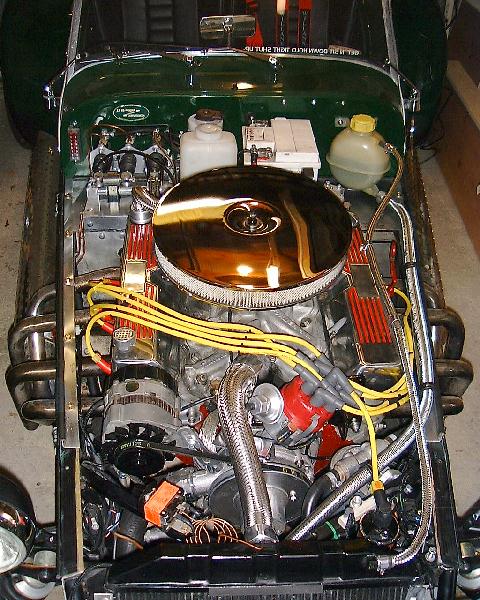 The reversing light becomes a new left-hand fog lamp: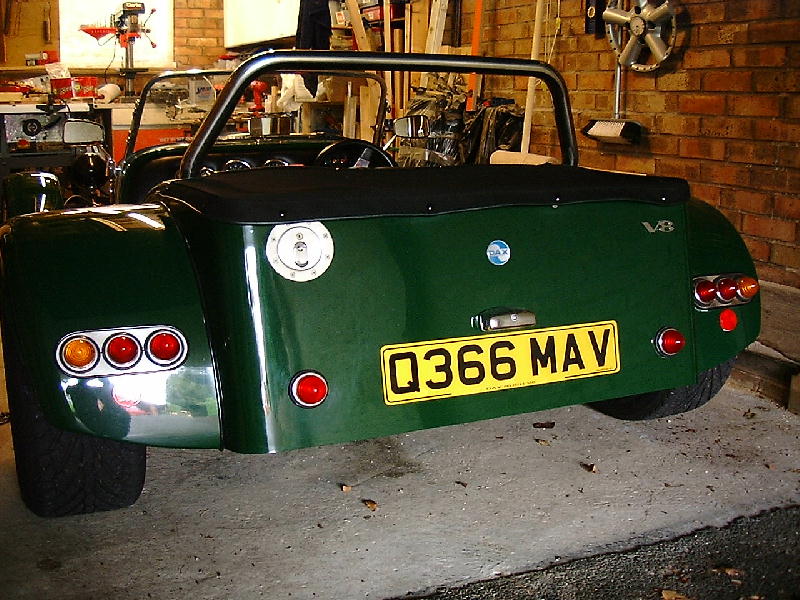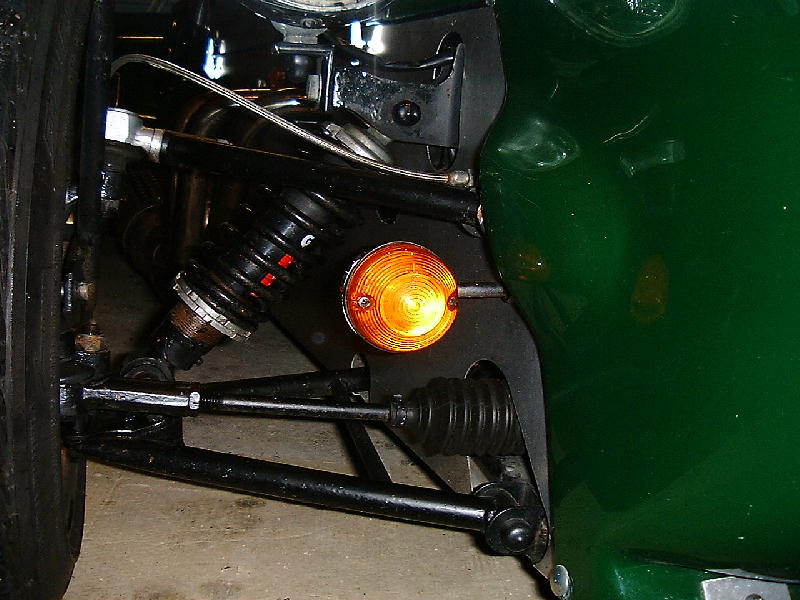 ... and now in clear, with amber bulbs: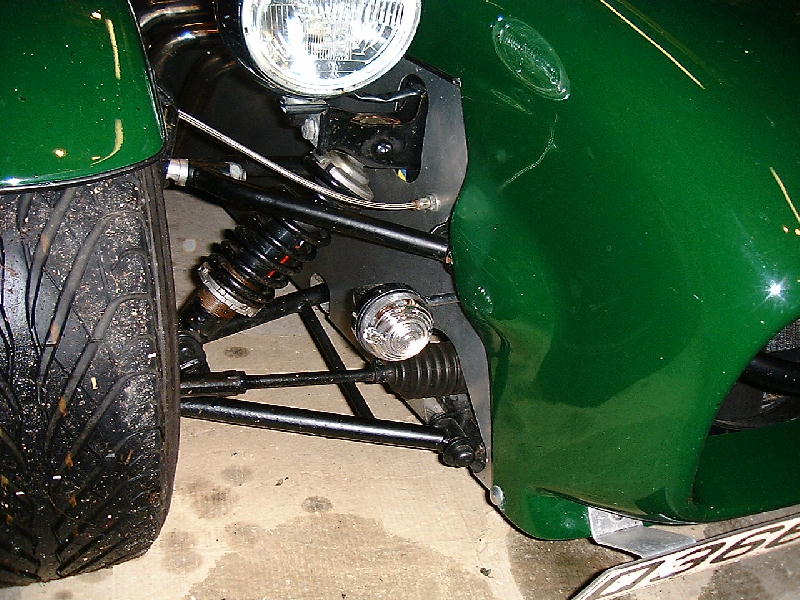 Donington 2002 - chatting with Chris Brice in the Paddock after a track session: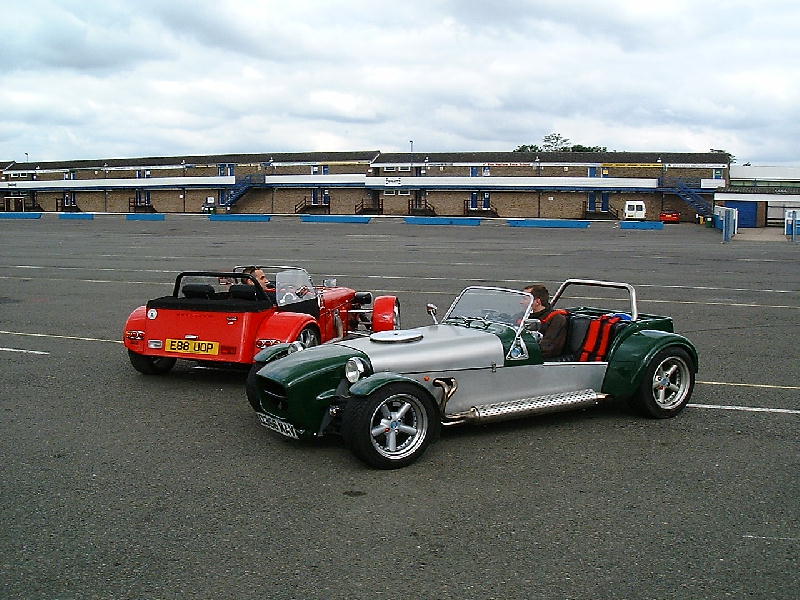 Donington 2002 - in the Paddock after a track session: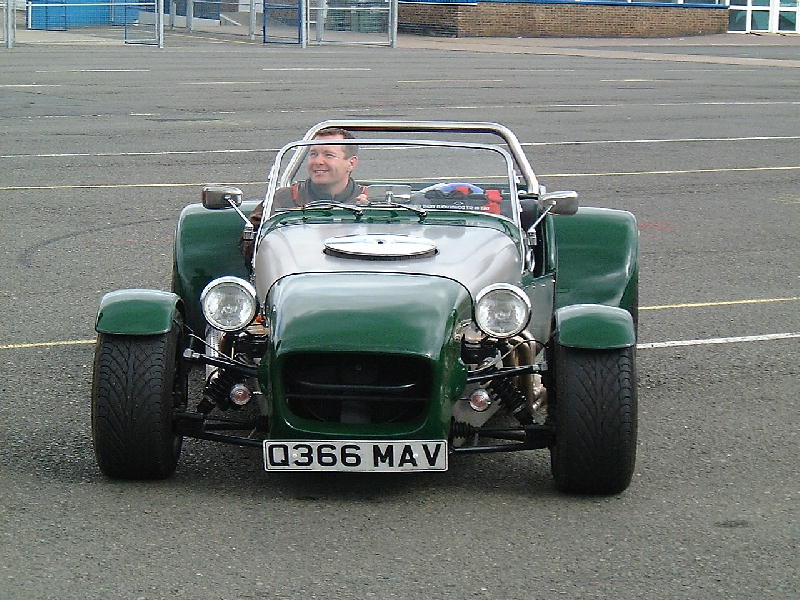 Donington 2002 - we reached 1.15 lateral G on the track: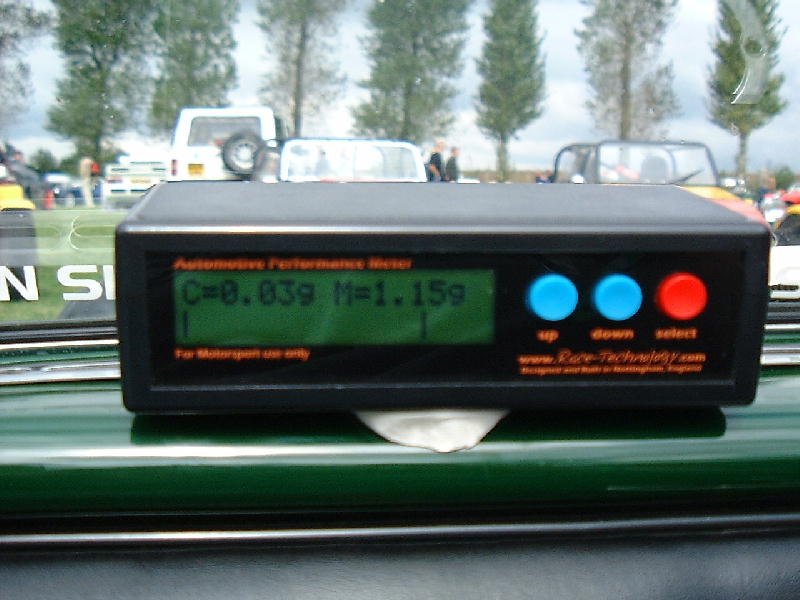 Go on to 2003's photos.