Welcome to my Dax Rush
Web Page!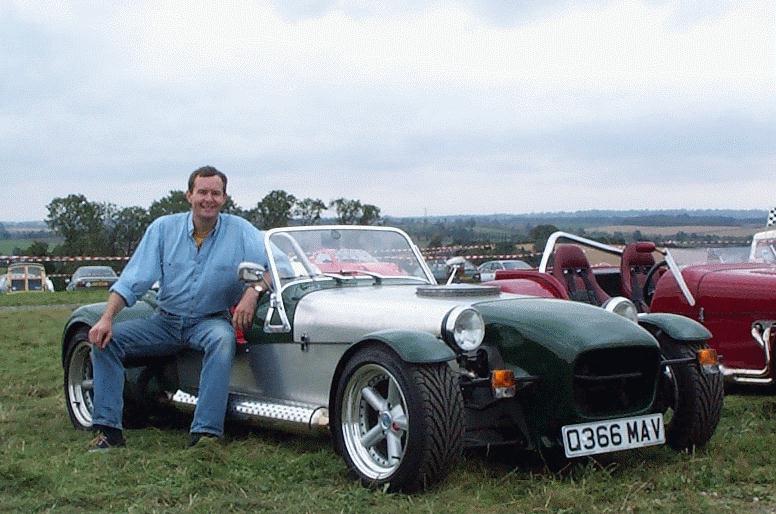 With great sadness I have sold my beloved and well-known Dax Rush.
Thanks to everyone who expressed an interest in buying Jadzia.
This is the ongoing story of the build-up and use of my Dax Rush V8 kit car.
The story began at the very end of 1998, when I decided to build a kitcar. I started the build in March 1999 and drove the completed Rush round the Donington Park race track at the kitcar show there on September 18th 1999, coincidentally my birthday!
Check back here often to see the latest news.
This Web Site
I searched the Web for anyone else's Dax Rush build page, but couldn't find any. The obvious thing to do was to start my own, dedicated to my Rush. So here it is, the first on the Web, as far as I know.

Latest Updates:
You are visitor number (not a clue since this stopped working a long time ago!) since 1st April 1999 (no joke!)

me: dh014e4707 at blueyonder (replace " at " with "@" and add ".co.uk" on the end)

I am not connected with DJ Sportscars in any way, except as a customer.
My URL: http://listen.to/V8Dax



I got it for free at http://come.to

This page was last updated on 10/11/04.
These pages copyright © Duncan Hurst 1999-2004