Here are some photos of the Dax after its (initial ;-) completion. Enjoy!
The new choke knob, held out of the way under the dashboard with a small bracket trimmed with vinyl: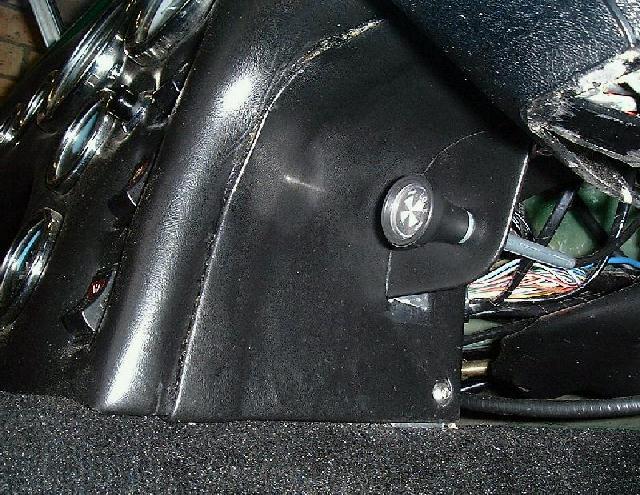 Visit to RPi, Norwich, September 1999. Thanks to Chris Crane for these photos. I work on the engine under RPi guidance: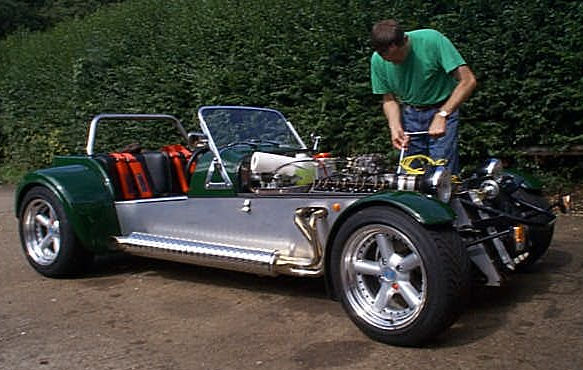 The engine with rocker covers removed, showing replacement rockers: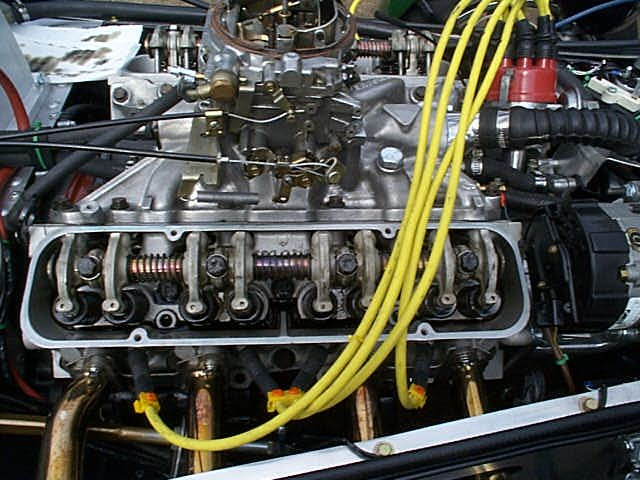 At RPi's Norwich HQ, ready to return home: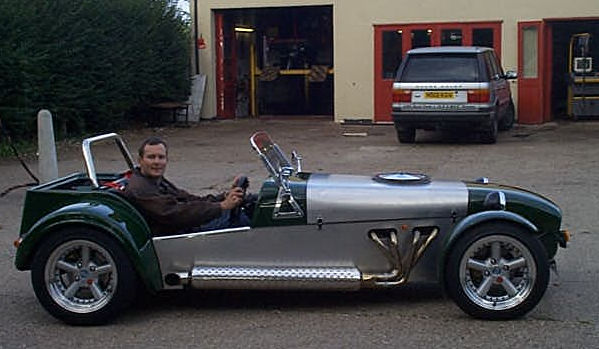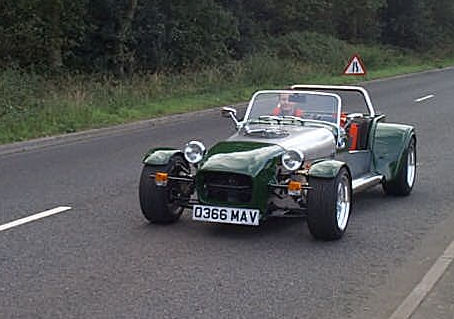 Donington Kitcar show, 18th September '99. Thanks to my friend Rob for supplying some of these pictures:
Donington '99. Jadzia is parked in the Dax Rush Owners' Club area. Pity about the midget walking on the roll bar: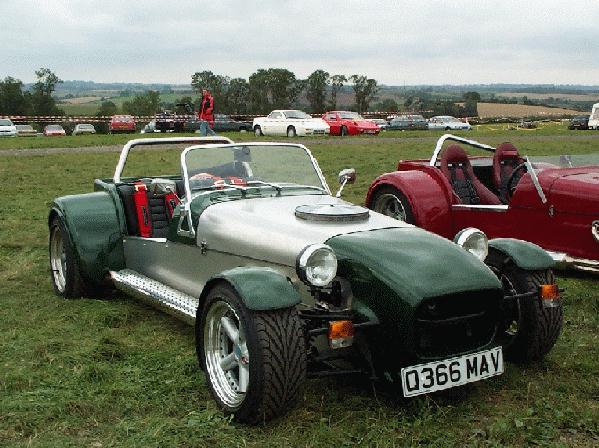 A line-up of Rushes. What has that lilac one got on its head?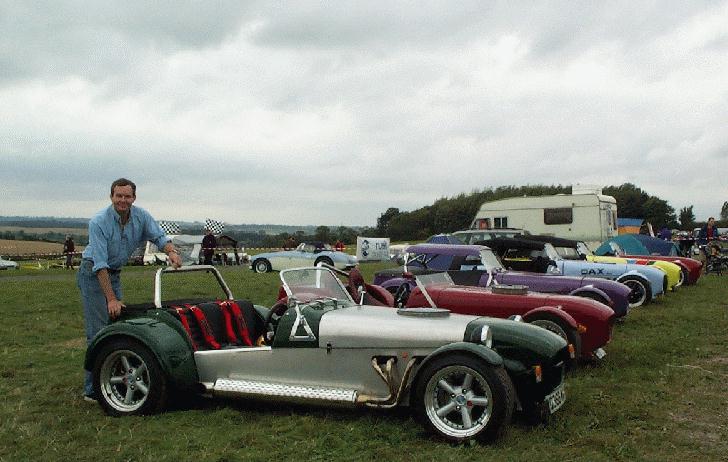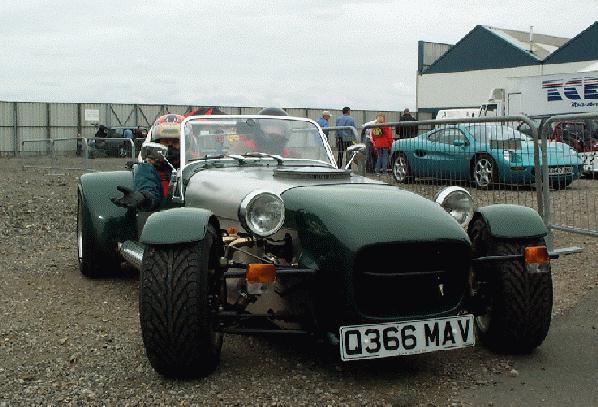 Kitcars queue in the pit-lane, waiting for the off: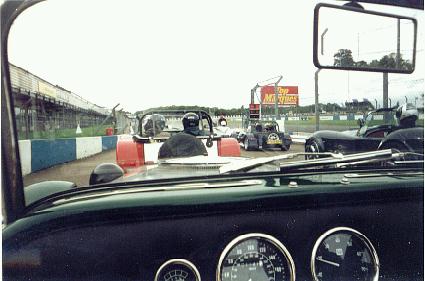 Passing under the Dunlop bridge:
Approaching The Esses at full chat. You can just make out the dust caused by someone else's 'off' on the other side of the track: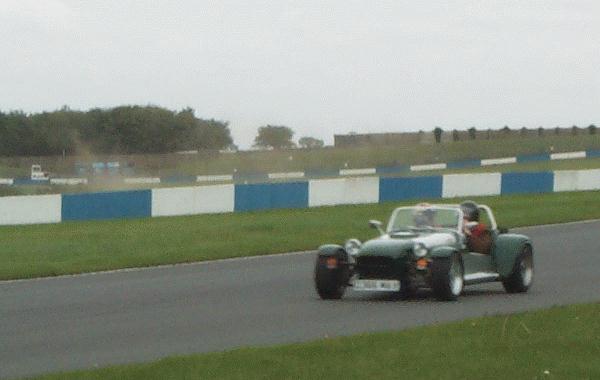 Resting in the parking area after the track sessions: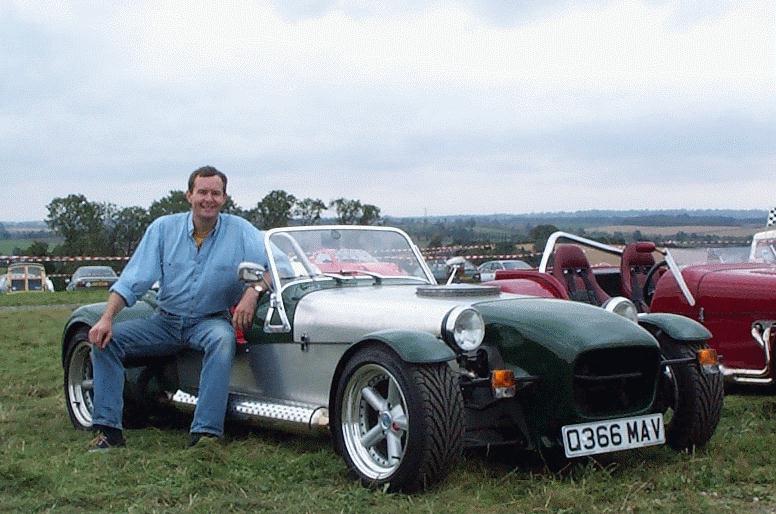 Hinges for the sidescreens fitted to the windscreen supports: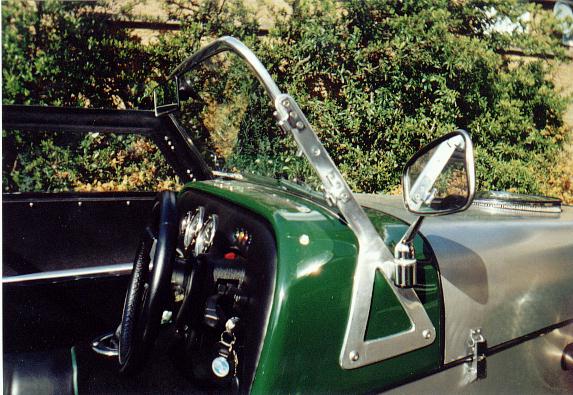 Listers' Meet, 21st November 1999. Tim Hoverd in his Westfield 1800 Zetec on the way to meet the others at Oxford Services on the M40: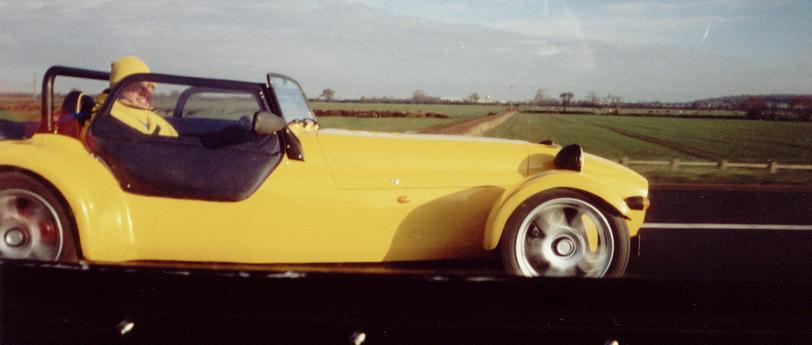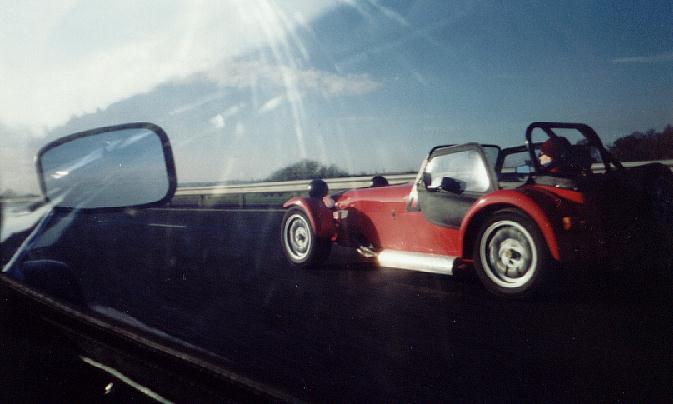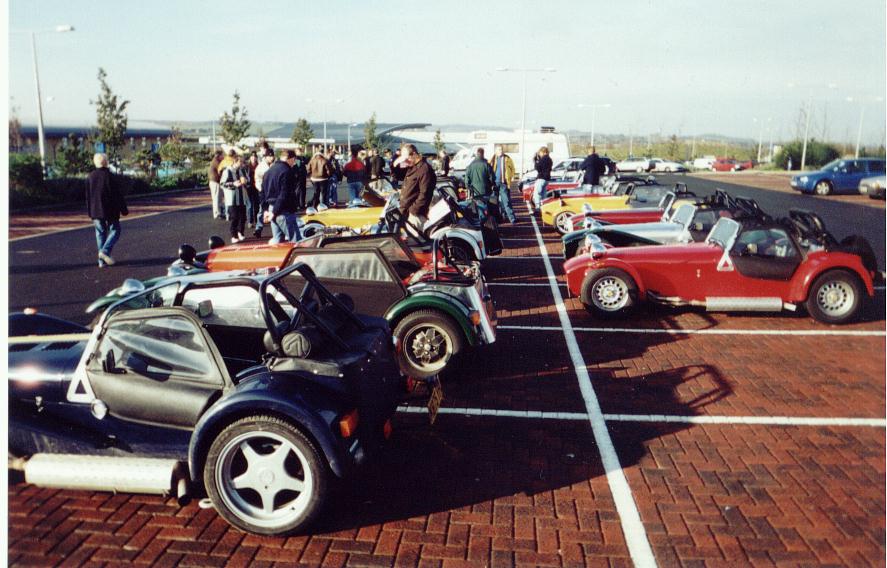 A line-up of assorted Sevens and their owners:

Jadzia at Oxford '99. That bloody midget's back, walking on the roll bar again! Photo courtesy of Neil Wain: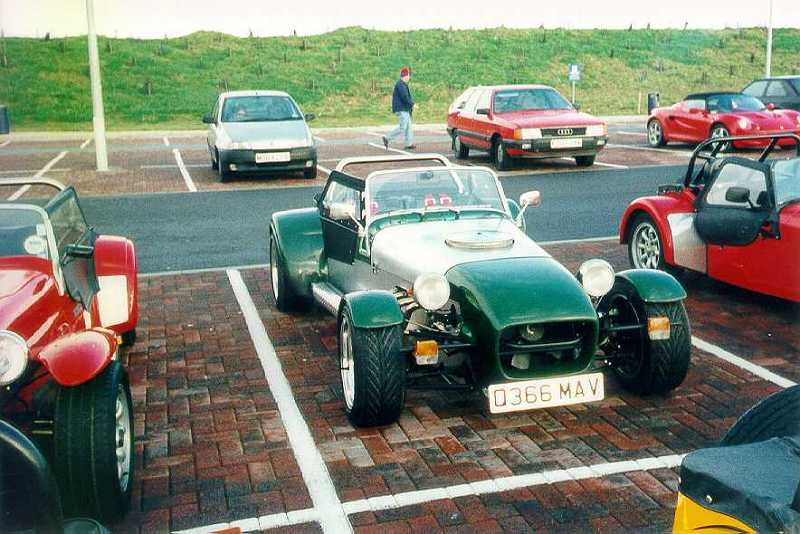 Go on to 2000's photos ...